naples
Air Conditioning
Indoor Air Quality
Are You Ready for Clean, Healthy Indoor Air?
Our maintenance program gives you priority service and access to the top A/C technicians in the area. Your home's system will benefit from annual visits to make sure everything is running properly, just like they day they were installed.
The Environmental Protection Agency says the air inside our homes is 2 to 5 times more polluted than the outside air. Indoor air pollution can cause big health problems. These problems can be immediate or show up years later due to long-term exposure.
Fresh, healthy indoor air is key to your family's health and well-being. PowerHouse Home Services recommends three great options to address your indoor air quality concerns and give you the peace of mind you're doing everything you can for the health of your family.
For a free in-home consultation and onsite estimate, call 844.671.7938 or use our convenient online booking option below!
Send Us A Message
to get a hold of us right away,
please give us a call at 844.671.7938
The PowerHouse Difference
Free, Up-Front Quotes (No Surprise Fees!)
Highly Skilled Technicians
The Best Customer Service in Town
You have options
Air Quality Peace of Mind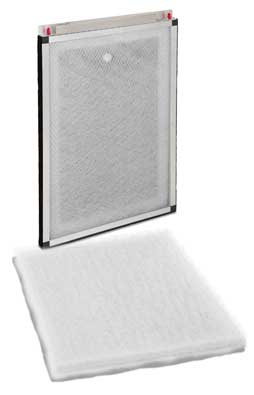 Polarized Media Air Cleaner
A polarized media air cleaner replaces your existing furnace filter with an electronic filter that collects Particles and Allergens from your entire home while the heating or air conditioning system is operating. It works by charging particles and capturing them in the filtration pad. The filtration pad is as easy to replace as changing a furnace filter. It can relieve allergy symptoms, reduce asthma attacks and will keep your heating and cooling system running at peak efficiency.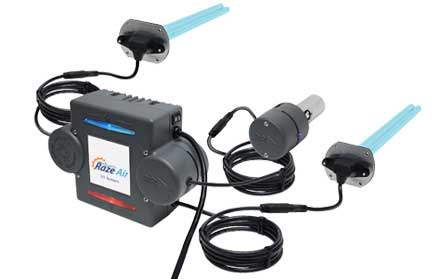 UVC/UVV Germicidal and Oxidizing System
UVC/UVV is also known as ultraviolet light. These units are installed in the ductwork of your heating and air conditioning system and are the perfect solution to virtually eliminating germs, gasses and odors in your home. They work by disinfecting the air and sterilizing airborne pathogens including bacteria, mold, pollen and viruses including the COVID-19 virus. It also controls odors and off-gassing contaminates by disinfecting and deodorizing the air 24 hours a day naturally without chemicals. Get peace of mind you're doing everything you can for the health and safety of your family by installing a UVC/UVV system in your home.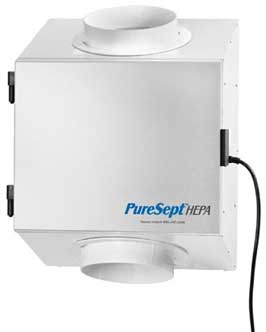 Bypass HEPA Filtration System
HEPA means High-Efficiency Particulate Air filter. HEPA filters are used in hospitals because they are considered the best filters on the market today. To be classified as a HEPA filtration system it must filter out 99.97% of all particles .3 microns or larger. A HEPA system is installed on the side of the return air duct allowing air to circulate freely without putting extra strain on your HVAC system with a clogged filter. For the ultimate in residential air filtration choose a bypass HEPA system.
to get a hold of us right away, please give us a call at 844.671.7938
Otherwise, Send Us a Message
you're part of the family, too
Our Guarantees To You
At PowerHouse Home Service, we will always do our best to make any situation right. We do not preach perfection, we stand behind our mistakes.
Here are three Guarantees you can count on from us:
We stand behind our work with a 100% satisfaction guarantee.
If you did not receive a price for your work before we began, your project or service is free.
If our technician does not wear booties inside your home, your service is free.
More About What Makes Us Unique